Bukan lobi biasa. Berbagi cerita hangat, berkumpul untuk acara minum teh sore hari atau menikmati Martini, selagi si tampan dan si cantik melenggang melintasi ruangan!
Masakan: Mediterania
Atmosfir: Santai dan Trendi
Latar: Lounge Lobi
Dress Code: Casual Sophistication (santai dan bergaya)
Merokok Diizinkan: Ya
Parkir: Parkir WHEELS(SM) Gratis
Jam Beroperasi: 08:00 - 00:00; Sarapan 08:00 - 11:00; Makan Siang 11:00 - 14:30; Pesta Minum Teh 14:30-17:00; Makan Malam 17:00 - 24:00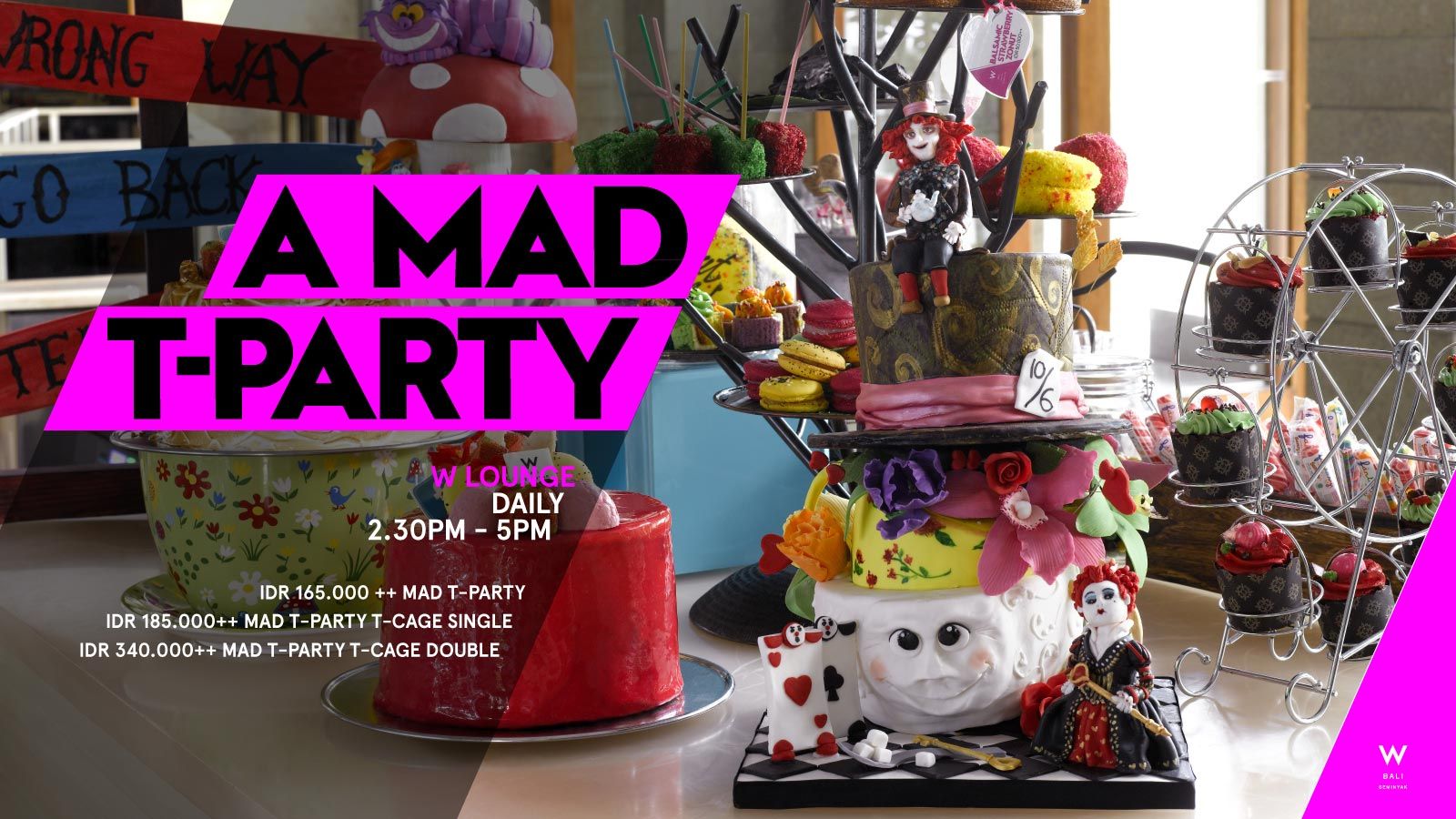 A MAD T-PARTY
Daily 2.30pm - 5pm
Dengan konsep high tea yang unik, manjakan lidah Anda dengan berbagai hidangan manis yang berwarna warni, kopi terbaik dan champagne Perancis.
Jangan lupa coba Tea of Hears dan Eat Me dan pasangkan dengan cocktail khas W Bali.
Mad T-Party Food on Stage IDR 165.000++
Single Mad T-Party T Cage IDR 185.000++
Double Mad T-Party T Cage IDR 340.000++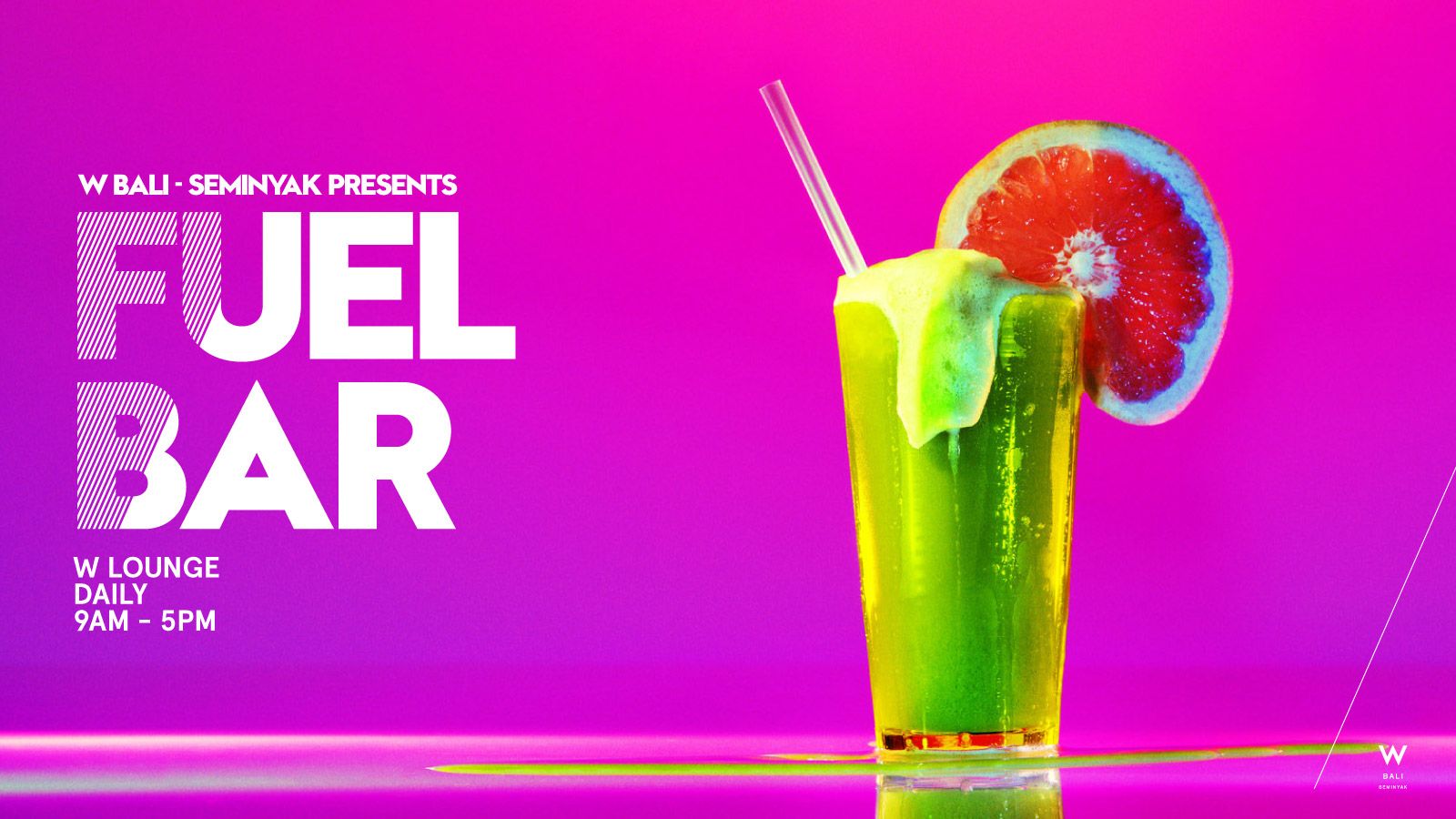 FUEL BAR
DAILY. 9AM - 5PM
Pilih buah yang kamu suka dan kreasikan juice favorit kamu.
Live the FUEL live.
Ulasan Tamu
Hear from our guests about their stay from 360 ulasan tamu yang diverifikasi
93% tamu kami merekomendasikan hotel ini
Jac66
I am back to my based in Malaysia but the memories of W Bali is still fresh and can't stop sharing my great experience with friends. This is my 2nd stay in less than 6 months and it will always be my home when in Bali. It is truly a mind blowing stay for the overall escape ~ right from the moment we check-in, private pool villa, SPG recognition, the F& B outlets and the talents who created memorable moment. Service is excellent as every team members take pride in what they do. We were pampered and they fulfill our Wants & Need. . Stunning quality breakfast with the concept of both table service and buffet. Service standard were excellent by the talents in Fire and Starfish Bloo.All the food presentation looks good and the chef must have put in a lot of effort for this. Whilst I appreciate good food and nice presentation, I notice they come in big portion. Maybe I am a small eater but I have highlight to the Asst F& B Manager Mr Supawata to make them smaller portion in order to prevent wastage. We were thrilled to have cocktail serve with liquid nitrogen in a cage for Platinum members. Each and every talent in W deserve a big Thank you from me and my daughters and they are truly an asset to W Seminyak .
4.7 /5
Kenyamanan Kamar

Staf Hotel

Kualitas Tidur

Fasilitas

Pengakuan SPG

Makanan & Minuman