Bukan lobi biasa. Berbagi cerita hangat, berkumpul untuk acara minum teh sore hari atau menikmati Martini, selagi si tampan dan si cantik melenggang melintasi ruangan!
Masakan: Mediterania
Atmosfir: Santai dan Trendi
Latar: Lounge Lobi
Dress Code: Casual Sophistication (santai dan bergaya)
Merokok Diizinkan: Ya
Parkir: Parkir WHEELS(SM) Gratis
Jam Beroperasi: 08:00 - 00:00; Sarapan 08:00 - 11:00; Makan Siang 11:00 - 14:30; Pesta Minum Teh 14:30-17:00; Makan Malam 17:00 - 24:00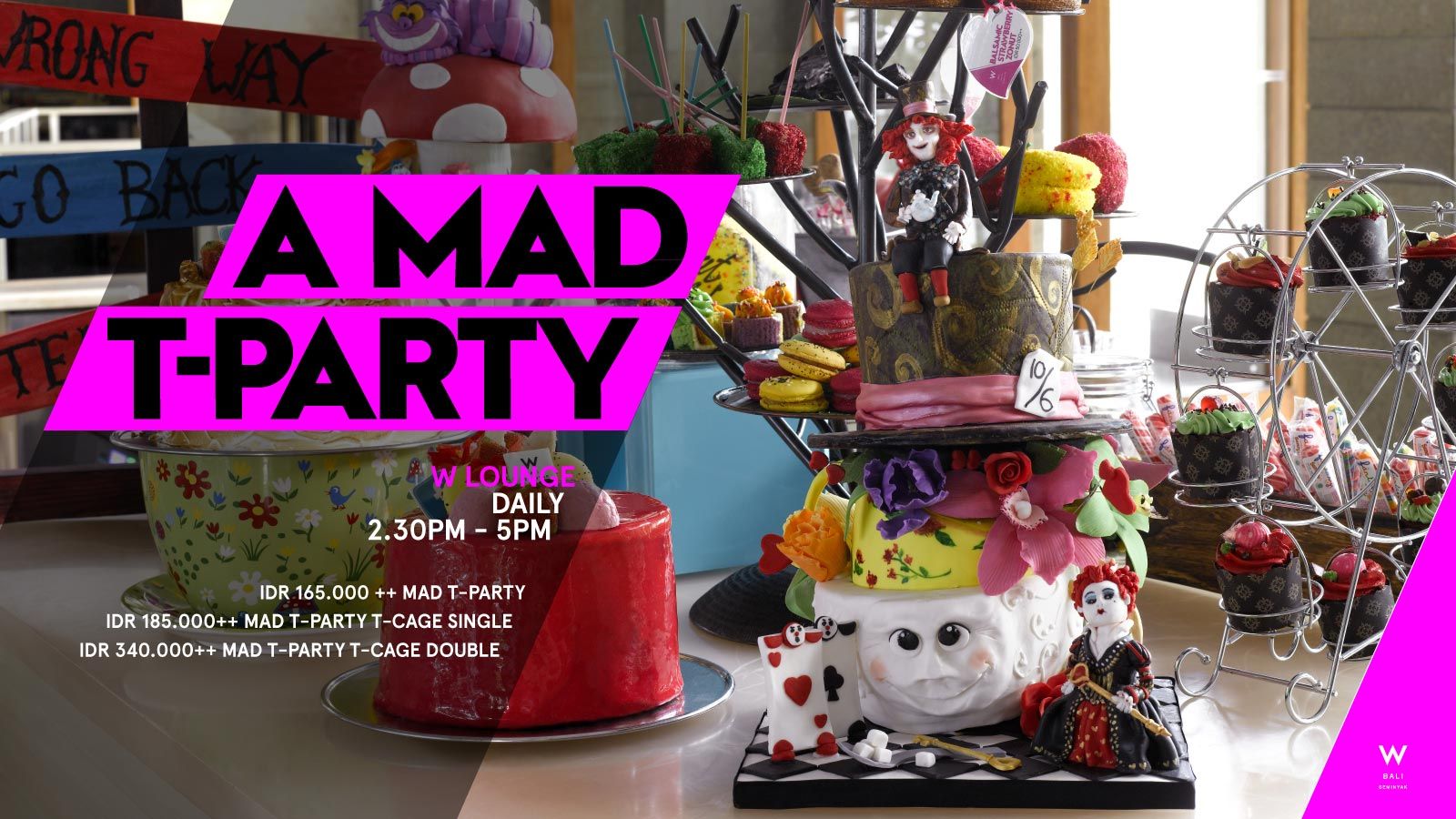 A MAD T-PARTY
Daily 2.30pm - 5pm
Dengan konsep high tea yang unik, manjakan lidah Anda dengan berbagai hidangan manis yang berwarna warni, kopi terbaik dan champagne Perancis.
Jangan lupa coba Tea of Hears dan Eat Me dan pasangkan dengan cocktail khas W Bali.
Mad T-Party Food on Stage IDR 165.000++
Single Mad T-Party T Cage IDR 185.000++
Double Mad T-Party T Cage IDR 340.000++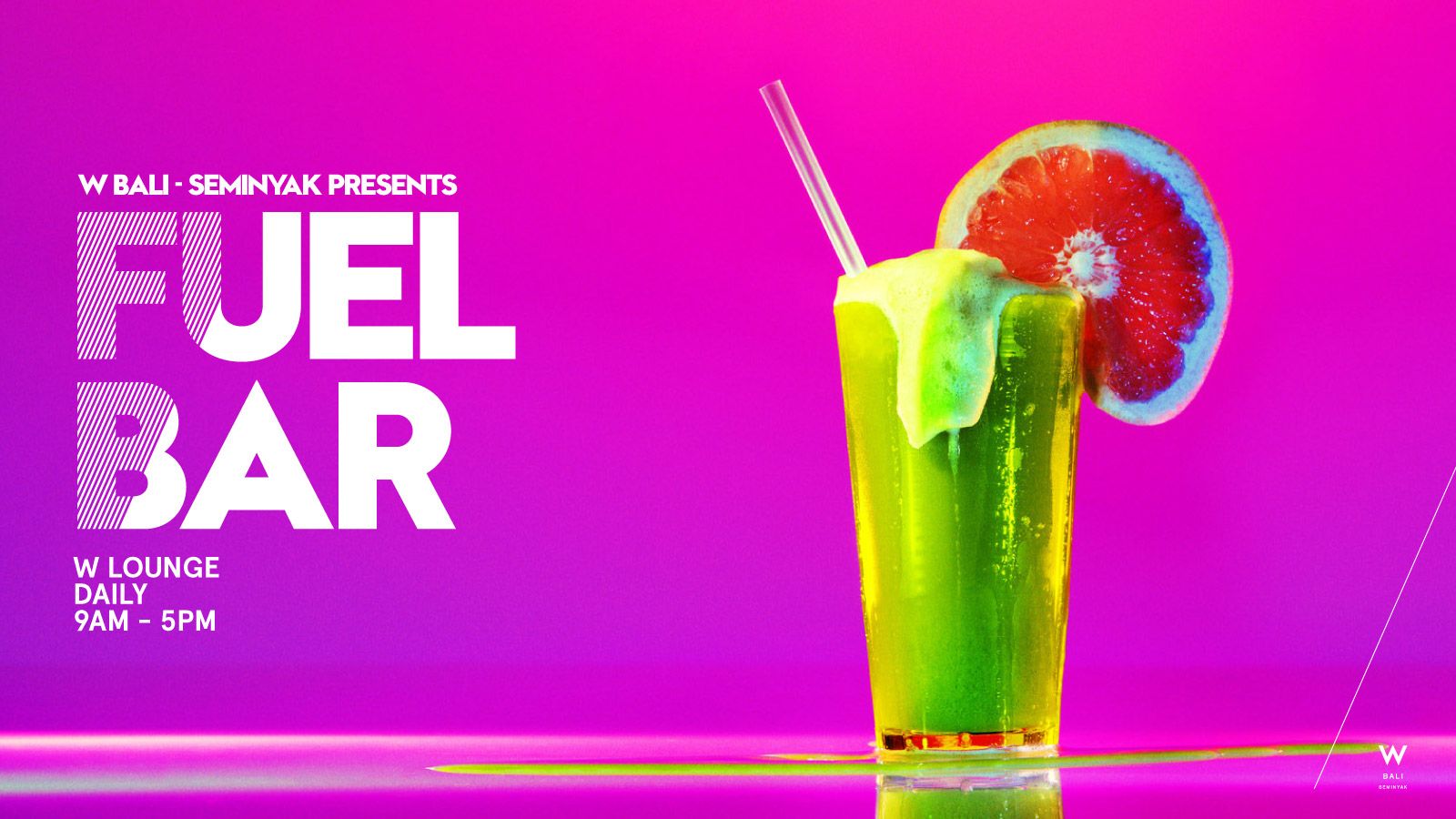 FUEL BAR
DAILY. 9AM - 5PM
Pilih buah yang kamu suka dan kreasikan juice favorit kamu.
Live the FUEL live.
Ulasan Tamu
Hear from our guests about their stay from 341 ulasan tamu yang diverifikasi
93% tamu kami merekomendasikan hotel ini
nsz9020065
Hello, We are happy that we choose W as a conclusion of our Bali tour. The rooms were amazing with breathtaking views. Starwood group is well known for bed and aminities quality and W has top notch quality. We would like to specially thank housekeeping staff and your restaurant team especially Chef Ragga Safari and Chef Iputu of fire restaurant. They went out of the way to fulfil our dietary requirements for Jain food. We will remember them forever. But the front desk team let us down. The welcome was very cold, despite of having cold towels on the table they didn't offered us. They asked us to help ourselves and take infused water kept there as a welcome drink when asked for. On other day we saw them offering garland and welcome drink. But we would definitely like to come back again in couple of years and stay there with our daughter. I have also seen in travel site reviews that you provide complementary cocktails etc during birthd/anniversary. I was given a cake. Was expecting more from brands like W. I celebrated my birthday there.
4.6 /5
Kenyamanan Kamar

Staf Hotel

Kualitas Tidur

Fasilitas

Pengakuan SPG

Makanan & Minuman