Style it out with the latest fashion trends. Be in the spotlight wearing the finest collection of local designers. Cool down in the heat, pamper yourself in the glam. Surrender to the glorious and divine beauty treatments available.
MAGALI PASCAL // Since its launch in 2004, MAGALI PASCAL embody French elegance with high-end design, yet easy-to-wear pieces. Inspired by the Parisian "Bourgeois Bohème" chic spirit, the MAGALI PASCAL line is the perfect shortcut to glamour for night and day.
The collections combine luxurious silks, laces and organic fabrics with refined embellishments, reflecting an urban vintage mind with a French flair to create a feminine wardrobe.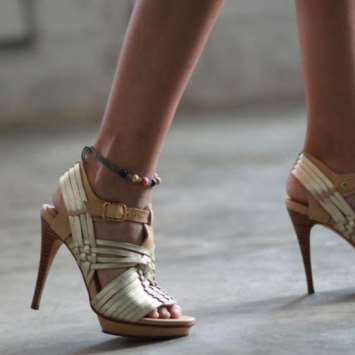 NILUH DJELANTIK // Niluh Djelantik specialises in design and handmade high quality leather shoes and accessories. Niluh Djelantik, a born and bred Balinese shoe designer, has been recognised as the high priestess of the shoe industry in Bali. Years of wearing high heels have taught Niluh lessons in making shoes. Comfort and quality have become prerequisites in all Niluh's designs.
LULU YASMINE // Born in Brazil, South America and brought up across Europe with roots tracing back to China, the creative designer at Lulu Yasmine has a wide array of cultural references at her finger prints. Luiza Chang finds her inspiration everywhere she goes, included time spent in India and Marrakesh. Lulu Yasmine blends classic and feminine style for free spirited and elegant women.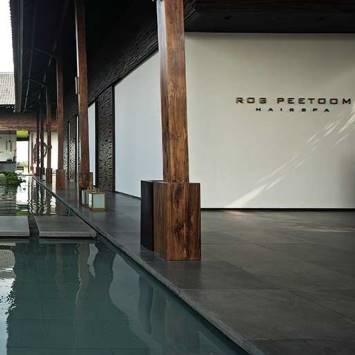 ROB PEETOM // Rob Peetoom has received many international awards, including the World Master Award and the Global Salon Business Award. He is also regularly asked to participate in various juries and has been Artistic Director of Intercoiffure Mondial for ten years.
THINK PINK NAILS // A New York City style nail parlor in Bali, where clients can pop in for a perfect manicure and pedicure.
The salon showcase chic pedicure spa chairs (with a rolling massage feature) in the pedicure theatre, a manicure bar equipped with iPads in every seat, a separate acrylic/gel nail extensions room, a private treatment nest for waxing, and a nail drying station.