Eat. Drink. Celebrate. Stay in.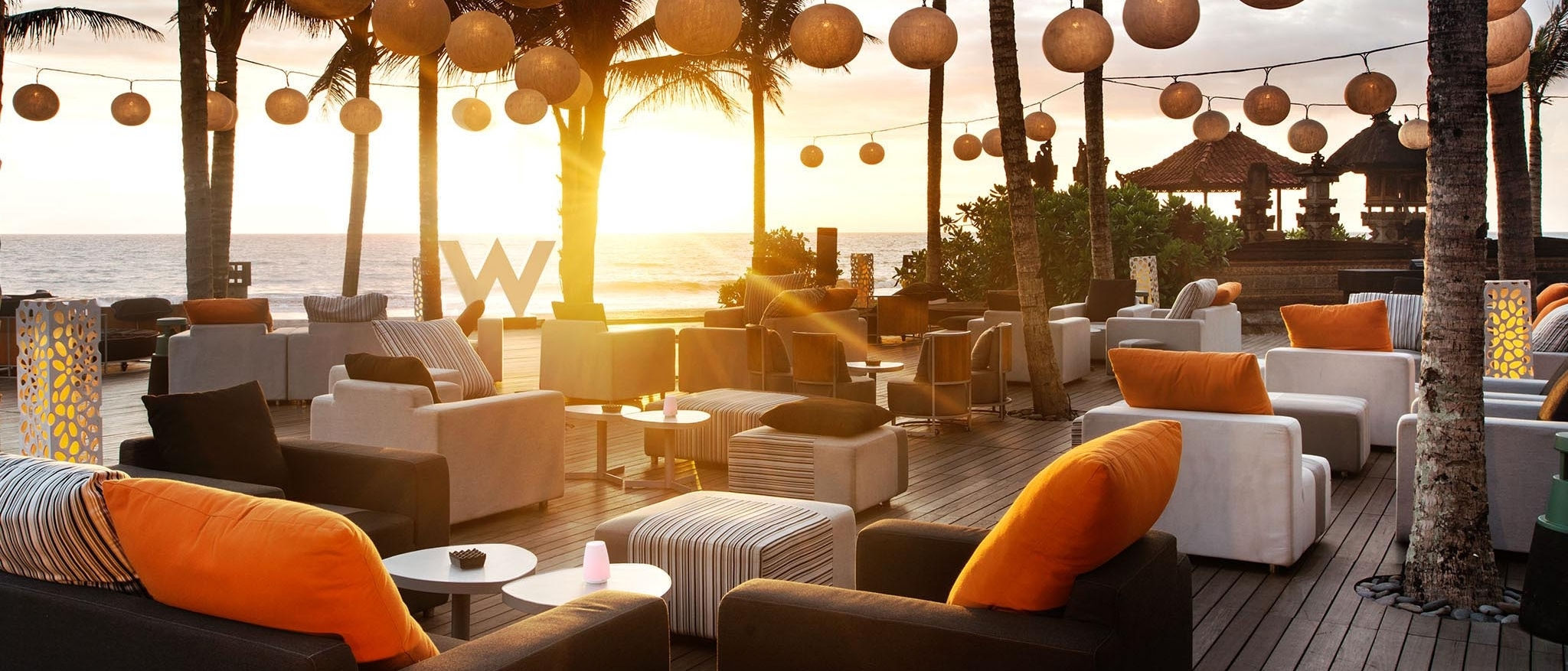 Eat.
Starfish Bloo - A casual, elegant seaside dining spot for lunch, Sunday brunch and dinner, Starfish Bloo is clearly inspired by the sea and features a veritable seafood platter of fruits de mer on the menu, as well as an impressive lineup of luxury cuisine. At Starfish Bloo, you dive into a culinary journey of Pan Asian experiences where the world's finest meats, seafood and spices are interpretated in the finest Asian flavors by way of Western sensibilities.
FIRE- The dramatic kitchen awakens for breakfast, and sizzles at sunset. This inviting grill restaurant features fire cooked prime meats and sea-fresh seafood. An unpretentious environment with chefs in action - this is where you become part of the drama of the kitchen! Also, become an insider to the world of meat - nobody knows it better than our meat sommelier.
Drink.
WooBar - there's a cocktail, wine, beer or any kind of libation to suit every occasion, whether you're sunning on the Sky Deck overlooking the beach or having fun on the dance floor.
W Lounge - Hang out all day as W Lounge is home to sweet beats, cozy chic and sensational scenes with the largest and most colorful collection of martinis, vodkas, single malts and wines in town, and the sweetest collection of Cuban and domestic cigars.
ICE - Artisan cheeses, imported and house-made chacuterie with more than 40 selections of wines to pair. Mingle with fellow jetsetter and be part of the sensual transition into night over fresh iced cocktails and champagne.
Celebrate.

Go low-key with 1 Below by designing your very own private event with our Wine Guru and a personal chef. For up to 16 guests in your circle, a stylish space sets the scene for celebrations, dinners, get-togethers and other meaningful occasions. In Cellar, a stellar collection of the world's finest New World vintages and labels have been curated for exclusive tasting degustations and wine flights in a private setting that can be complemented with menus from FIRE.
Stay in.

Just because you're getting too comfy in your room doesn't mean you don't get to indulge. Our 24-hour in-Retreat dining services presents a menu featuring the best of our restaurants and customized in-room offerings. Just a buzz brings our epicurean offerings to your doorstep.