FUEL YOUR BODY AND STEP INTO FIT
Our state-of-the-art workout facility comes equipped with elliptical cross trainers, free weights and high-tech machines. Best of all, FIT is a free-pass zone for all W house-guests. Looking gorgeous and feeling good comes easy at FIT.
Located on the same level as the AWAY® Spa, FIT is open at all hours, day and night because you never know when the mood to 'sweat-it-out' may strike.
Visit our W LOUNGE FUEL BAR
FIT Away Membership
As a FIT at AWAY® Spa member, you can enjoy the following privileges:
Consultation with personal trainer: e.g. exercise weight loss program, exercise to gain muscle program, body mass composition, and nutrition tips etc, once you join at IDR 500,000.
Access to Detox Chamber (Oxygen Room), Outdoor/Indoor Decompression Area and Refuel Area
Use of WET® Deck (Swimming Pool)

Hamam (steam room)

Hot Stone Bath

Cold Plunge

Complimentary any 60 minutes treatment of AWAY Experience on your Birthday (for yearly membership)
15% off all spa treatments (not valid with any other promotions)
10% off all beauty retail products
| | | |
| --- | --- | --- |
| Option | FIT Away Membership | Price/ nett |
| 1 | 1 (one) month | IDR 1,750,000 |
| 2 | 3 (three) months | IDR 4,750,000 |
| 3 | 6 (six) months | IDR 8,950,000 |
| 4 | 12 (twelve) months entitled to 1 (one) extra month. Total: 13 months membership | IDR 18,000,000 |
FIT PROGRAMS
Get ready to be fit. Build your fitness level with different types of exercises including private and group yoga class! These high-intensity classes are a great full body workout, incorporating range of athletic drills and peaceful minds.
Create Your Own FIT
IDR 500,000 net / person (1 hour 15 minutes)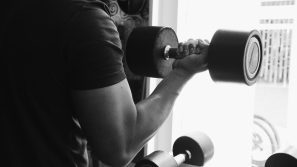 An effective workout that fit your schedule. Working one on one allows you to tailor your workout for your specific goals, whether they'd be weight loss, increased fitness and energy, increased strength and muscle tone, or all of the above. Read More >>
OUTDOOR CIRCUIT
IDR 500,000 net / person (60 minutes)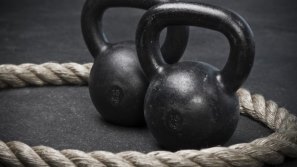 A fun, challenging, fitness class. A high intensity exercise that will challenge your entire body, blasting away body fat and building lean muscle by challenging all the major muscle groups. Read More >>
SHAPE UP
IDR 500,000 net / person (60 minutes)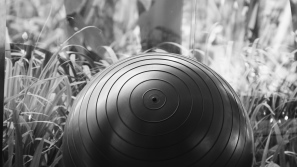 Ladies, challenge your body with a high-intensity BLT workout to shape up your hamstring, gluteus, hips and thighs, with this do-anywhere workout. Read More >>
Fighting FIT
IDR 500,000 net / person (60 minutes)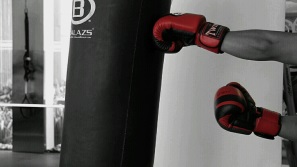 A cardiovascular workout consisting of jabs, hooks, uppercuts and kicks designed to get you on your way to a leaner body. Read More >>
Escape Package
1 hour 15 minute per session per person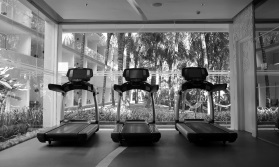 A package of 2, 3 and 4 days training that you can adjust with your schedule and need. Read More >>
Private Yoga Class
IDR 850.000net per person // IDR 950.000 net for couple
Yoga classes to strengthen your core and focus on structural body alignment, with the practice of Hatha yoga, and taking it deeper with the practice of Vinyasa flow to strengthen and cleanse. Read More >>
Group Yoga Class
IDR 6.500.000++ per group (maximum 20 persons)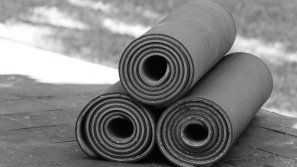 Yoga Flow Strengthen, stretch, relax and breathe as you flow with natural body movements. Read More >>
Group activities
IDR 2.000.000++ per group/ games (30 min, maximum 20 persons)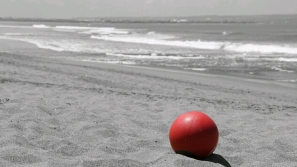 Group activities on the beach from Beach Volleyball, Beach Soccer, Dogdeball, combines entertainment and team building. Read More >>
Sunrise Stretching
IDR 290.000++ per person per session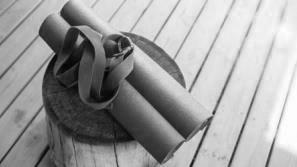 Experience a Warrior Floor Exercise that inspired by "silat" or simply stretch your muscle before facing a great day. Read More >>
Morning Meditation
IDR 700.000++ per person per session
A morning ritual to bring balance, focus, strength, energy and even healthy relationship. Read More >>
FREE ACTIVITIES
ALL FREE ACTIVITIES ARE AVAILABLE FOR IN- HOUSE GUESTS
Explore Free Activities>>

*based on the daily schedule available
AN EXTRA EXPERIENCE
Looking for a good soak after a hard work out? Try away spa's
Waterworks and experience the hot stone bath, hydrojet cold plunge or simply detox at the Hamam and Oxygen Room.
HAMAM
A steam room set in certain level of temperature which incorporates high humidity and warmth.
Benefits: opens up the pores of the body, helping them to eliminate toxins through sweat, ease joint pain, improve circulation, clear head and relax bathers, and strengthen the immune system.
HOT STONE BATH AND COLD PLUNGE
Benefit hot: calming, soothing, to help your insomnia, easing tension
Benefit cold: tone/cleansing the skins, increase circulation, and invigorating
DETOX CHAMBER
Benefits: It's for detoxing, the pure oxygen helps to increases metabolic function, blood circulation, digestion and the elimination of cellular and metabolic wastes. It helps the body in its ability to rebuild itself and maintain a strong and healthy immune system
| | | |
| --- | --- | --- |
| Gym Size | | 150 SQM |
| | | |
| Gym facilities | | Male & Female Wet area with: |
| | | Hot Stone Bath |
| | | Vitality Pool |
| | | Hamam |
| | | Detox/Oxygen Room |
| | | Chill Bar & Decompression Lounge |
| | | |
| Fitness Equipment | | Life Fitness® |
| | | |
| Equipment Type | | Cardiovascular and Weight Machines, Free Weights, Workout Accessories |
| | | |
| Fitness Room | | Yes |
| | | |
| Free Weights | | Yes |
| | | |
| Personal Training | | Yes |
| | | |
| Opening hours | | 24 hours! |
Guest Reviews
Hear from our guests about their stay from 374 verified guest reviews
93%of our guests
recommend this hotel
LexSG
The idea of visiting W Bali was extremely exciting for my wife and I. When we finally arrived after a long taxi ride, we saw the instagram worthy tunnel leading into the main compound. It looks even better than the photos! The whole place was huge! Compared to W Singapore that we frequent. Coming in you'll see the villa entrance on the right, my wife and I were still joking how we could get upgraded to one ;). When we arrived at the check-in counters, there weren't any available counters but we were greeted by Yessy, Director of Rooms. She took our passports and told us to have a seat at the relaxing rocking chairs facing the beach while waiting. It didn't take long for her to came back to us with our booking information and also 2 welcome drinks(only for Plat members) which turn out to be Coconut Jelly that were really refreshing. She saw from the records that it was my Birthday and she upgraded us to a One Bedroom Villa! What a wonderful surprise. We were extremely grateful for such a nice gesture as the hotel was really packed that day as well. The recognition for SPG Platinum and special occasion were high and appreciated. The rest of the rest were superb, there's no doubt in my mind why this resort was vote one of the best properties in 2017. Everyone we met and interacted with were professional, helpful and very friendly. Two areas for breakfast, the one at Starfish was for Suites and Villas guests only. Beautiful view of the sea. Usually this more premium choice would have limited selection but for W Bali they had just as good selection as the other restaurant. Of course my wife and I picked the one with the better view :). And lastly, we ended our trip with a visit to Away Spa. The amenities was great, cold and hot pool, lots of waiting and relaxing rooms. And most importantly, the massage was one of the best I've experienced. If only we stayed more days... Overall, if you have a SPG hotel to pick in Bali, please visit W Bali, you'll never regret it.
4.7 /5
Room Comfort

Hotel Staff

Quality of Sleep

Facilities

SPG Recognition

Food & Beverage